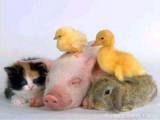 Sometimes you just need a little help from your friends! And this is one of those times for me. If you haven't noticed, lately I have been trying to pick up a few sponsored posts here and there to make a little extra money.
I am a stay at home mom, but I work a few hours a week at my church doing child care to help out. All of the money that I make goes into a fund for gifts, vacations, and to hopefully replace my car one day soon. Since the car may need to be replaced sooner than we expected, I have started stepping up my attempts at building income with my blog.
Here's where I need your help. I have really enjoyed building a network of friendships this year and that has increased my ranking on a few scales. Unfortunately, I have not been able to increase my Google rank. That is what I need to increase in order to get the type of sponsored posts that I feel comfortable writing on my blog.
So how can I increase my Google rank quickly? I am on two web rings and am linked on several blogs out there. Any advice on what else I should do?